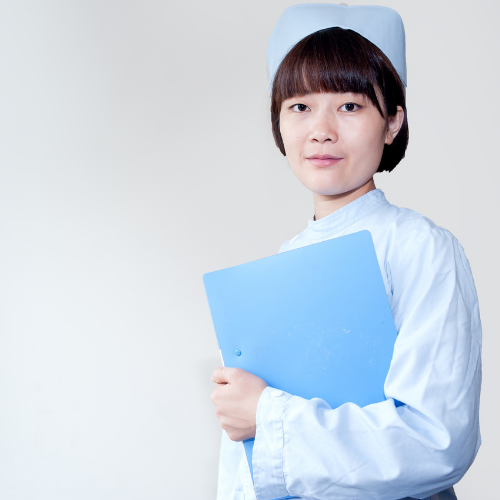 Proper preparation for nursing school always prevents poor performance. One of the best ways a high school student can prepare for a career as a Licensed Practical Nurse (LPN) or Registered Nurse (RN) is by doing background research on specialties.
Here's a guide on how to prepare for nursing school.
On the flip side, the rewards of career growth motivate hundreds of Clinical Nurse Assistants (CNAs), LPNs, and RNs to enroll in advanced bridge programs annually. Learning how to prepare for nursing school enables a working student to choose a specialty that blends with their experience.
What Should I Study to Prepare for Nursing School?
It's easy to transition from high school to a nursing program when you follow the steps explained below;
1. Excel in Maths and Science Classes
Nursing schools have an entrance exam called the Test of Essential Academic Skills (TEST) that's used to gauge whether a potential student qualifies for admission. Students answer 170 questions drawn from Mathematics, English, and Grammar. It takes less effort to prepare and excel in the TEAS test when a student performs brilliantly in Maths and Science classes.
A nurse performs complex roles such as calculating correct dosages of medication for patients. This skill relies on a student's depth of understanding in Algebra since dosage calculation is similar to solving complex equations.
Search For Nearest LPN School By Zipcode
2. Research on Advanced Placement Courses That are Relevant to Your Nursing Program
An Advanced Placement (AP) course is a unit drawn from a college program that provides a headstart to high school students interested in pursuing undergraduate degrees in that specific field. High school students who aspire to become engineers have to take APs in Calculus and Physics right from the ninth grade.
It's easier to gain admission to your school of choice by visiting them and finding out about AP courses linked to their courses. Nursing schools also determine who qualifies for AP courses by checking transcripts and this provides an opportunity to receive academic advice.
How to Choose a Good Program for First Time Nursing Students
1. Choose an Accredited Program with Low Entry Requirements
It's easier to enroll in accredited nursing schools with low entry requirements that are outside your city or home state rather than pay for a bridging program. Any challenges encountered during the application process can affect the motivation towards pursuing a career in nursing. Some states have a high GPA requirement for admission to nursing school and applicants who don't meet the cut have to attend a six-month bridge program.
2. Do Thorough Investigation on The School's NCLEX Pass Rate
The National Council Licensure Examination (NCLEX) determines whether a student is ready for the job market or requires additional training. It's quite frustrating to spend day and night in class for six consecutive months only to fail this crucial exam. However, some schools take part of the blame because they publish exaggerated pass rates as a marketing strategy.
Take some time to sit down with current students or graduates from the nursing school and ask them about the NCLEX exam. You'll get plenty of valuable information that will help you to identify the best nursing school.
Tips for Working Nurses Planning to Go Back to School
Are you an LPN or RN that wants postgraduate training? You'll have a smooth transition from a professional to a student by following these tips;
1. Figure Out How Much Time You Want to Spend in School
A personal schedule can determine how much time a student will take to graduate. Some LPN to RN bridge programs allow students to take three years, however, time also directly correlates with tuition fees.
2. Current Opportunities in The Job Market
Your college professor should provide reliable advice on what to expect after graduation from the nursing program. Some nursing specialties, for instance, only have a strong presence in certain regions and professionals may have to relocate to new cities to get hired.
Joining Nursing School is Easy
Preparation for nursing school starts with excelling in high school classes and AP course units because these subjects compose a huge portion of the TEAS test. Good preparation also enables both new and working nurses to get the best career opportunities because it involves a thorough assessment of job markets.